Target audience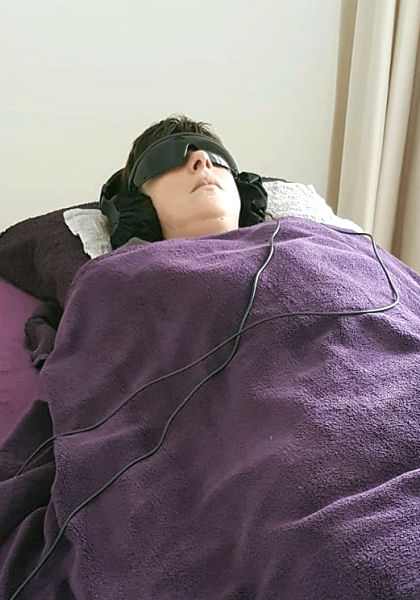 Neuroacoustic Healing or Bio-Tuning® is suitable for every adult who has oxidative stress in the body. And since oxidative stress is at the basis of every disease, Neuroacoustic Healing is suitable for anyone with health problems. Think of people with sleeping disorders, chronic fatigue, burnout, post-traumatic stress syndrome, anxiety disorders or chronic pain. But even if you suffer from diseases such as diabetes, cardiovascular disease, or cancer, Neuroacoustic Healing could offer relief. It reduces the stress in the body and thus leaves space to the self-healing capacity of the body.
Children are also eligible for Neuroacoustic Healing. From the moment they are able to calmly lie on a treatment table for half an hour and listen to the file with headphones, they are welcome for a session.
Treatment
Neuroacoustic Healing exists of nine different sessions, but even with less sessions you can achieve results. Each session will bring a certain healing to your body and mind. Afterwards you receive the sound recording and you can listen to it at home as often as you want. In this way each session can have a long term effect. There is no obligation to conduct more than one session or to schedule a follow-up session within a certain time. It is up to you how deeply you want to bring back into balance your physical, mental and energetic system. Read more about the efficacy of Neuroacoustic Healing here.
Result
The result of Neuroacoustic Healing differs per person. Every-body has a an other starting point and faces different challenges. In that sense, it is unpredictable what will be touched and released while listening to the unique tone and feeling the vibration of that tone. For example, emotional traumas from early childhood can be released, the body can let go of stress in the organs or muscles, energy blocks can start to flow again.
The practitioner will keep a close eye on you during the session and will guide you adequately if you are going through a difficult phase. It is possible to pause or stop the session at any time. Generally, however, the release of a trauma will be short-term and you will soon experience a deeper state of relaxation during the session because the trauma is resolved. Most people experience more relaxation in their lives through the Neuroacoustic Healing sessions. Physical complaints reduce or resolve completely. People feel lighter and more energetic and can allow more pleasure in their lives.
For more results, read the experiences of others with Neuroacoustic Healing.